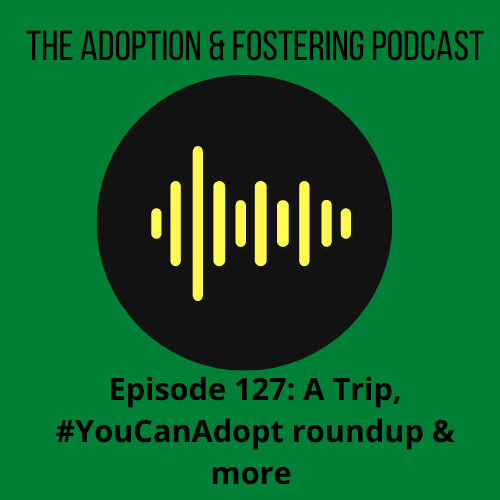 In this episode Al travels to Ireland and they record a podcast there! So, we catch up on the news and comings and goings over the last few weeks. That includes adult breastfeeding, gogglebox and Al's rejection from his RAA. 
#YouCanAdopt has been different this year and we reflect on the differences in marketing and some of the miss steps in marketing. That leads us nicely on to the ravages of social media and how adoption is framed in that context. 
We also unpick some of the language around adoption and specifically the phrase 'adoption is trauma'. It's an emotive issue so be warned. 
As always, if you've got thoughts or would like to share some ideas or your own story please get in touch through the aandfpodcast@gmail.com email or via the usual social media channels. 
Listen/subscribe on iTunes here
Spotify here
Google here
Full credit for the intro/outro music to
Author:Dee Yan-Kee
Title:An Earraigh
URL: http://freemusicarchive.org/music/Dee_Yan-Key/An_Siansa_hireann/03--An_Earraigh
Comments: http://freemusicarchive.org/
Curator: 
Copyright: Attribution-NonCommercial-ShareAlike: http://creativecommons.org/licenses/by-nc-sa/4.0/