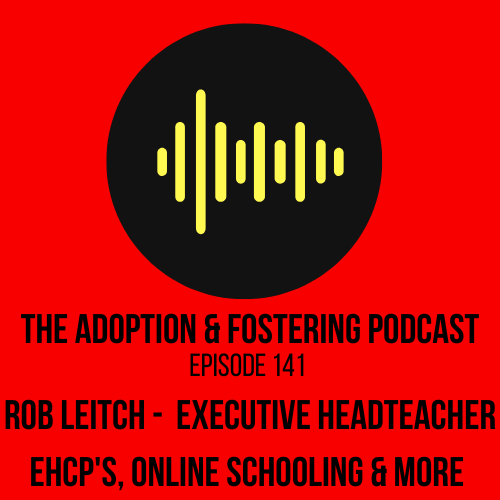 In this episode we speak to adoptive parent and Executive Headteacher Rob Leitch about his campaign to "Provide all care-experienced children with a right to be assessed for an EHCP"
This petition calls for all care-experienced children to be provided with an Education, Health and Care Plan (EHCP) assessment as an automatic right, upon request. This would provide all care-experienced children with an equality of opportunity, following a disadvantaged start in life. 
You can add your signature here
Rob is a great guest and he shares some of his experience as an adoptive parent as well as his views on the challenges of education and the unique education model in the online school he is the headteacher at. 
As always if you've experience of adoption, Fostering or special guardianship from any perspective and would like share that on the podcast please get in touch through the Facebook or twitter page or email us at AandFpodcast@gmail.com
Listen/subscribe on iTunes here
Spotify here
Google here