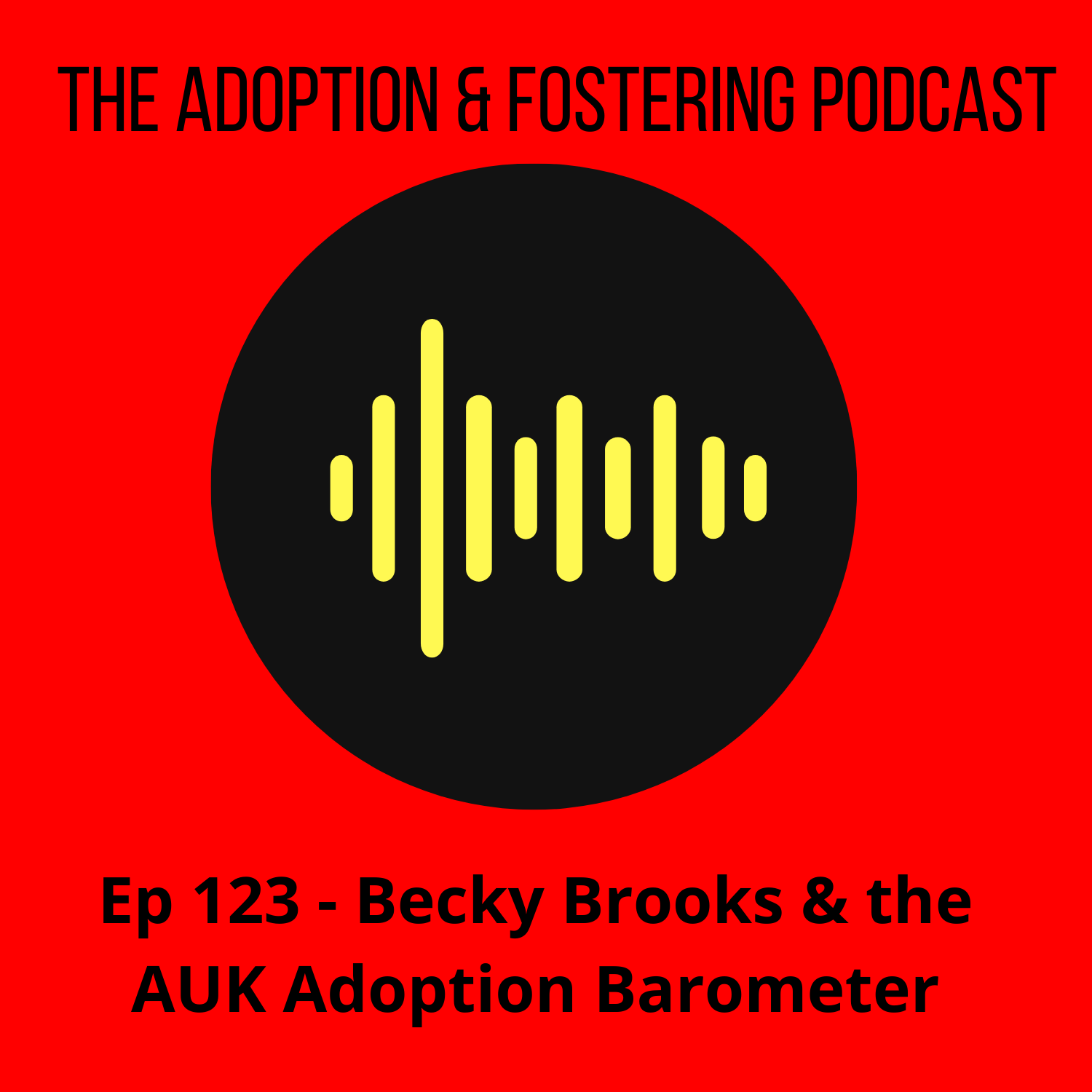 Hi, In this episode we take the opportunity to catch up with AUK's Becky Brooks and talk about the Adoption Barometer. We also asked her to share a few thoughts on the recently released Adoption Strategy. 
We chat through specific elements such as education and ongoing support but the main thrust of the discussion was the contribution of adult adoptees to the Barometer. These focus largely on the transition to adulthood for adoptees and we discuss the specific challenges that families face in relation to access to appropriate support and services. As always with Becky it's an interesting and fun discussion with her passion shining through the minor bickering of Scott and Al. 
If you like the podcast we'd really appreciate a review on iTunes as it helps get more people listening to us. If you're up for that then pop here and it will only take a minute. 
Also, while you're here you could pop along here to The No Borders podcast and listen to some helpful stuff re supporting resilience training. 
As always we're very happy to hear from you all and if you want to get in touch please email us at aandfpodcast@gmail.com or through our Twitter or Facebook page.
As always, thanks for listening and you can also listen to the podcast:
iTunes here      Spotify here       Google here