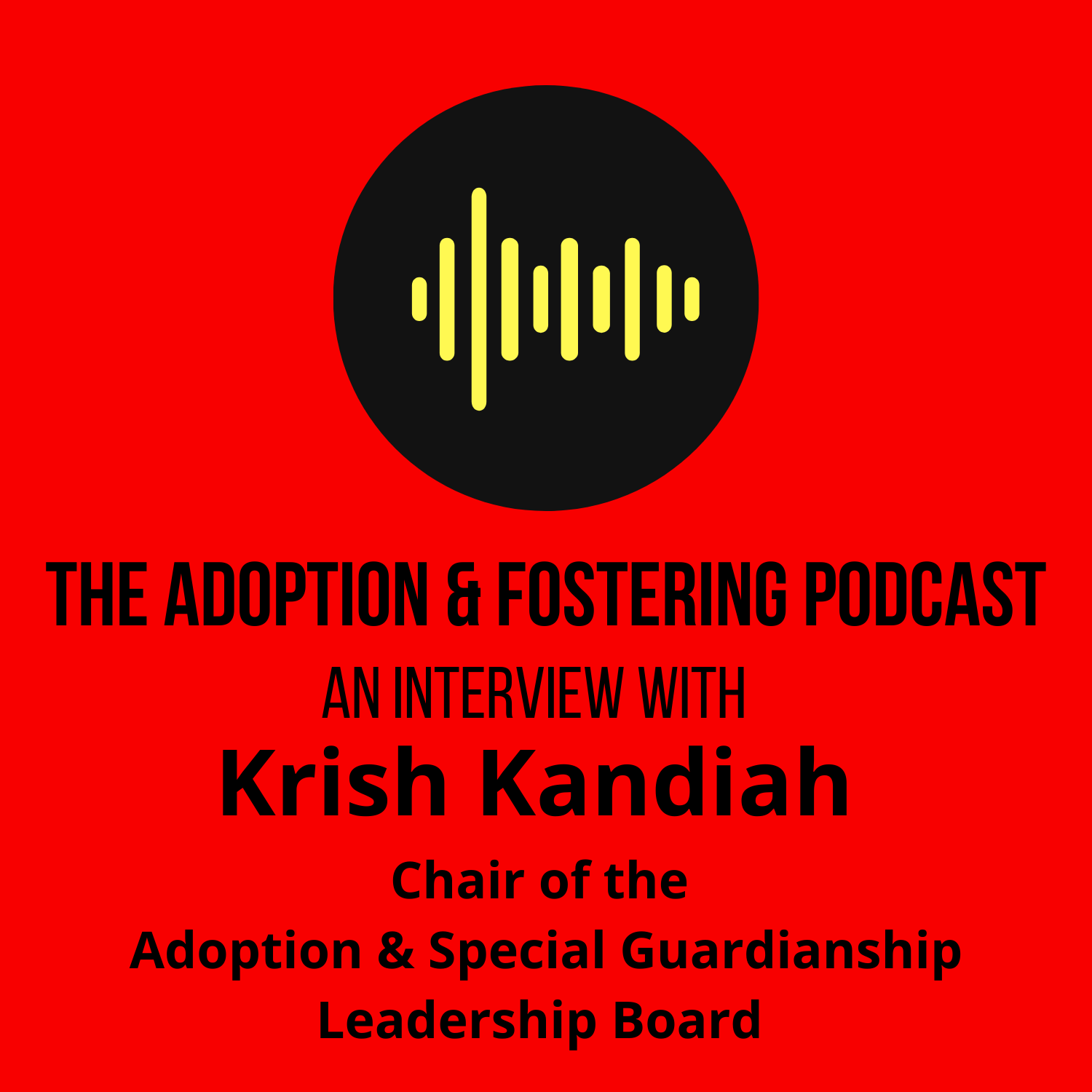 In this special episode we catch up with Krish Kandiah a year on from him being appointed as the Chair of the Adoption and Special Guardianship Leadership Board. 
We ask about the year that we've had and what Krish's reflections are on the year, subjects covered, Adoption Strategy, RAAs, Self employment and adoption leave, therapy for adult adoptees and more questions that were given to us through Twitter. Krish also shares some of the work being done by the board in relation to supporting SGOs as well as racial disparity, specifically panel membership, he also reflects on some areas that they're looking to develop over the next year in relation to maintaining family links. 
We hope you find it interesting and we appreciate Krish putting himself up to be questioned as the Twitterverse can be a little spikey. 
As always if you've experience of adoption, Fostering or special guardianship from any perspective and would like share that on the podcast please get in touch through the Facebook or twitter page or email us at AandFpodcast@gmail.com
Listen/subscribe on iTunes here
Spotify here
Google here