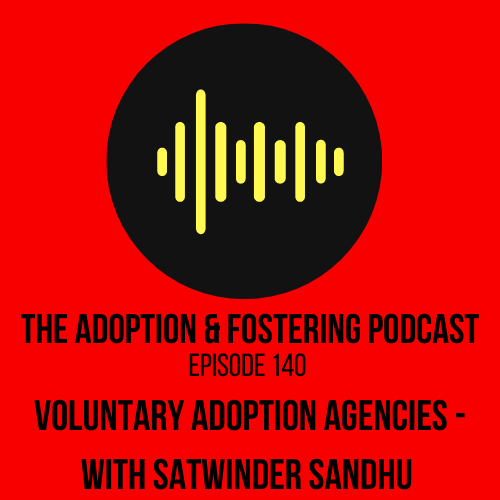 Hello and welcome to this episode of the adoption and fostering podcast. Catching up on recent news and to discuss the challenges faced by Voluntary Adoption Agencies we are pleased to have Satwinder Sandhu vice chair of the Consortium of Voluntary Adoption Agencies and CEO of the IAC join us. We unpick the impact of Families for Children closing as well as the current system and how they work with the Regional Adoption Agencies. We also consider the recent government madness and the impact on the Care Review. 
As always if you've experience of or informed views on adoption, Fostering or special guardianship from any perspective and would like share that on the podcast please get in touch through the Facebook or twitter page or email us at AandFpodcast@gmail.com
We like real live connections so if you want to get in touch do so yourself. 
Listen/subscribe on iTunes here
Spotify here
Google here