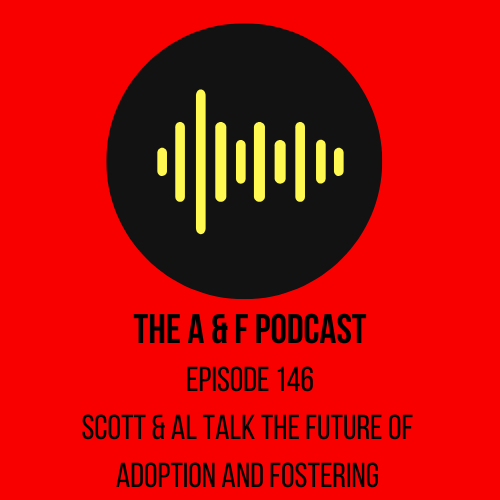 We recorded this episode in Ireland, and planned to release it prior to the death of Queen Elizabeth.
Al had popped over to help with the opening of the FASD Ireland offices and we took the chance to record together. There's been a lot of change in the landscape around adoption and we reflect on where we are and where we're going. Do we remain a safe place for adopted adults to share their views and experiences and is a podcast hosted by two adopters the right place for that? These are few of the questions that we're asking of ourselves as we look to the future of the podcast. As always, there's plenty of banter and we reflect on the catastrophe which was Al's summer holiday and the usual stuff. 
We've opened up sales for the conference on the 25th Movement. We will consider the challenges and barriers to maintaining positive, safe and meaningful links with birth family members.
Speakers including,RAA lead Sarah Johal, Angela Frazer-Wicks, Prof Beth Neil, Dawn Harker and Paula Coates.
Chaired by Scott and me, so nag your RAA if you're an adoptive parent in the UK and get them to contact us by email: aandfpodcast@gmail.com for details of bulk bookings.
Early Bird on sale now - £15.00 per person/£25.00 per couple.
click
here
to buy a ticket. 
As always if you've experience of adoption, Fostering or special guardianship from any perspective and would like share that on the podcast please get in touch through the Facebook or twitter page or email us at AandFpodcast@gmail.com
Listen/subscribe on iTunes here
Spotify here
Google here