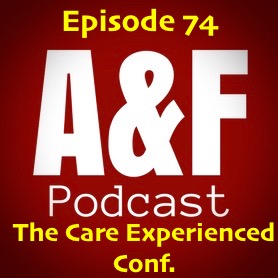 This week we speak to Jamie Crabb and Rosie Canning representatives from the Care Experienced Conference. They give us some background in relation to the conference that was held earlier in the year, share some of the reasons behind it and being to discuss the recently released report that they have been sharing with a range of professionals and politicians. 
You can download the report here as well as find out more about the conference, we'd really recommend doing that as they are an important and interesting read. You can also find the Care Experience Conference Twitter Feed here to follow their progress and updates. They are using the reports to influence fostering practice as well as spark a conversation. 
We also have a little InfoBanter and there's a few thoughts on the storyline on the new film Joker. 
As always, thanks for listening and share the love.