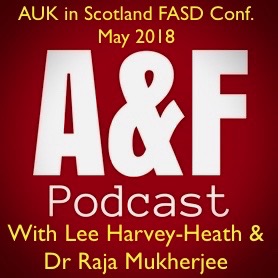 We were delighted to be invited by Adoption UK to attend their FASD conference in Scotland to record interviews with some of their speakers and attendees. FASD is an issue that is in most of our minds, and is becoming more and more recognised as an issue that affects families where children no longer live with their birth parents.
We speak to Dr Raja Mukherjee, UK FASD Expert and Lead Clinician UK National FASD Clinic, Neurodevelopmental Psychiatrist, Lee Harvey-Heath an adult diagnosed with FASD at the age of 26 years old and two parents who tell us their story about their journey to coming to terms with their children having FASD.
Scott is joined by colleague, Alison Woodhead, Director of Public Affairs at Adoption UK for some of the interview, and we would like to thank Adoption UK for supporting this special edition of the podcast.