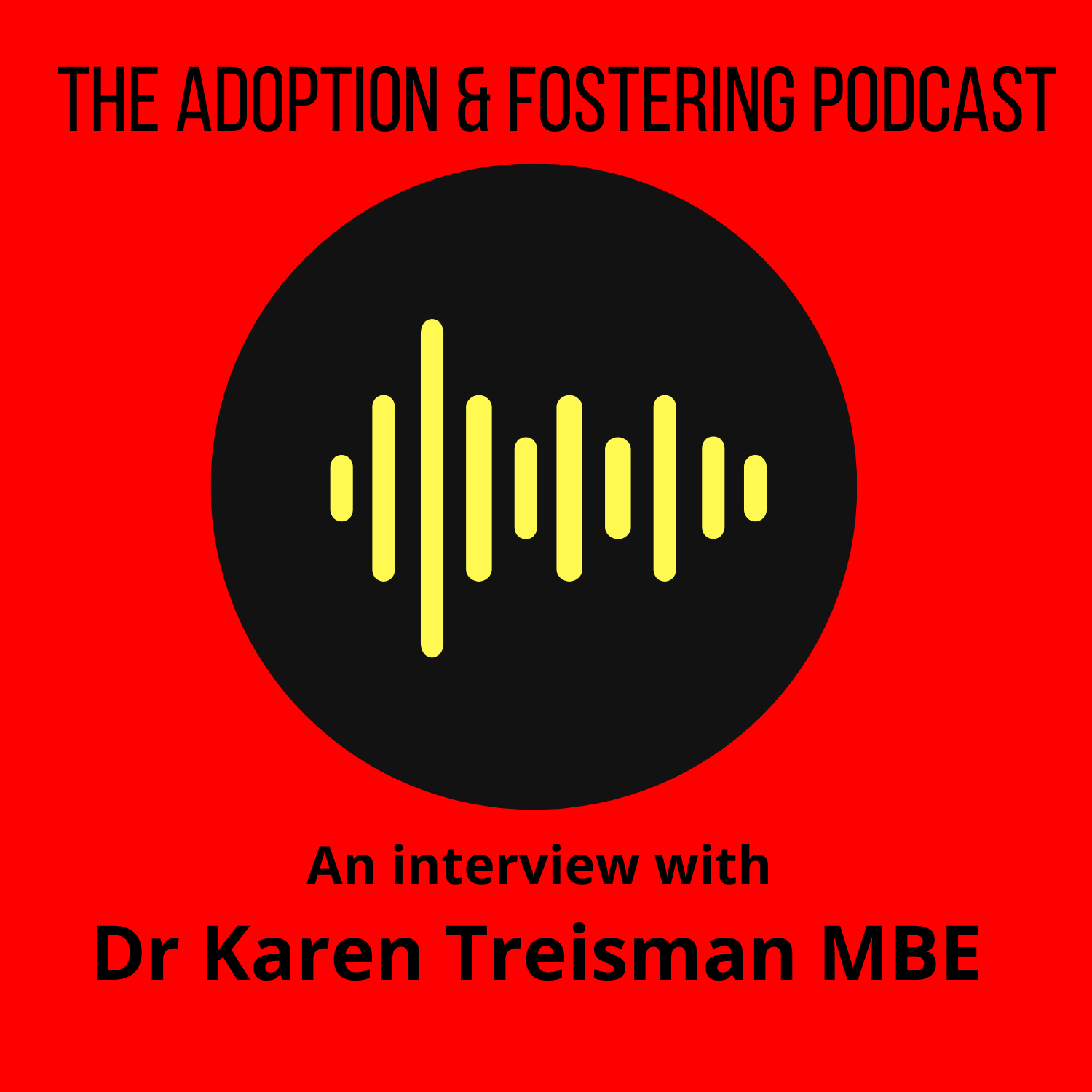 We're really pleased to be speaking to Dr Karen Treisman this week. We've wanted to speak to Karen for a long time and it was a great opportunity to cover a whole range of issues and topics that are pertinent to adoption, fostering and kinship care. Karen discusses the impact of the pandemic on children and families as well as considering different therapeutic approaches with children and much more. 
As always it's difficult topics but undertaken with humour, that doesn't diminish how seriously we take the subject. 
You can see Karen's website here.
We hope you find it interesting and as always if you've experience of adoption, Fostering or special guardianship from any perspective and would like share that on the podcast please get in touch through the Facebook or twitter page or email us at AandFpodcast@gmail.com
Listen/subscribe on iTunes here
Spotify here
Google here