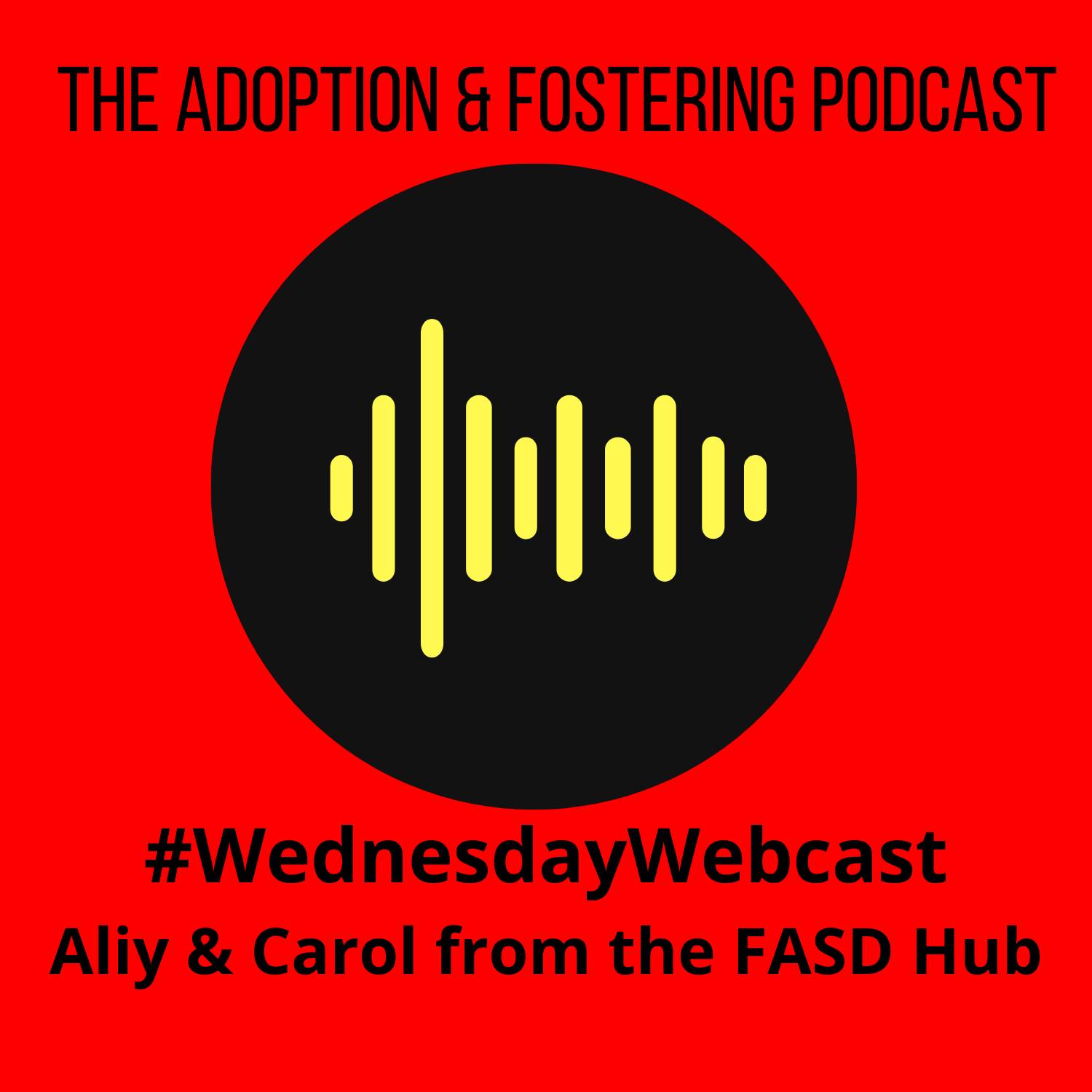 In this Wednesday Webcast we catch up with Carol Hunter and Aliy Brown from the FASD Hub Scotland to round up what has been a busy #FASD Awareness month. 
Aliy updates us on the work of the Hub as well as reflects on the progress that has been made in relation to the general awareness both in the general public but as well as within services. Carol is open and honest both in relation to her own diagnosis and lived experience and the work that she does in education, raising awareness and supporting parents and children who have been impacted by alcohol exposure before birth. 
You can access the Hub here as well the resources that they have. 
As always if you've experience of adoption, Fostering or special guardianship from any perspective and would like share that on the podcast please get in touch through the Facebook or twitter page or email us at AandFpodcast@gmail.com
Listen/subscribe on iTunes here
Spotify here
Google here